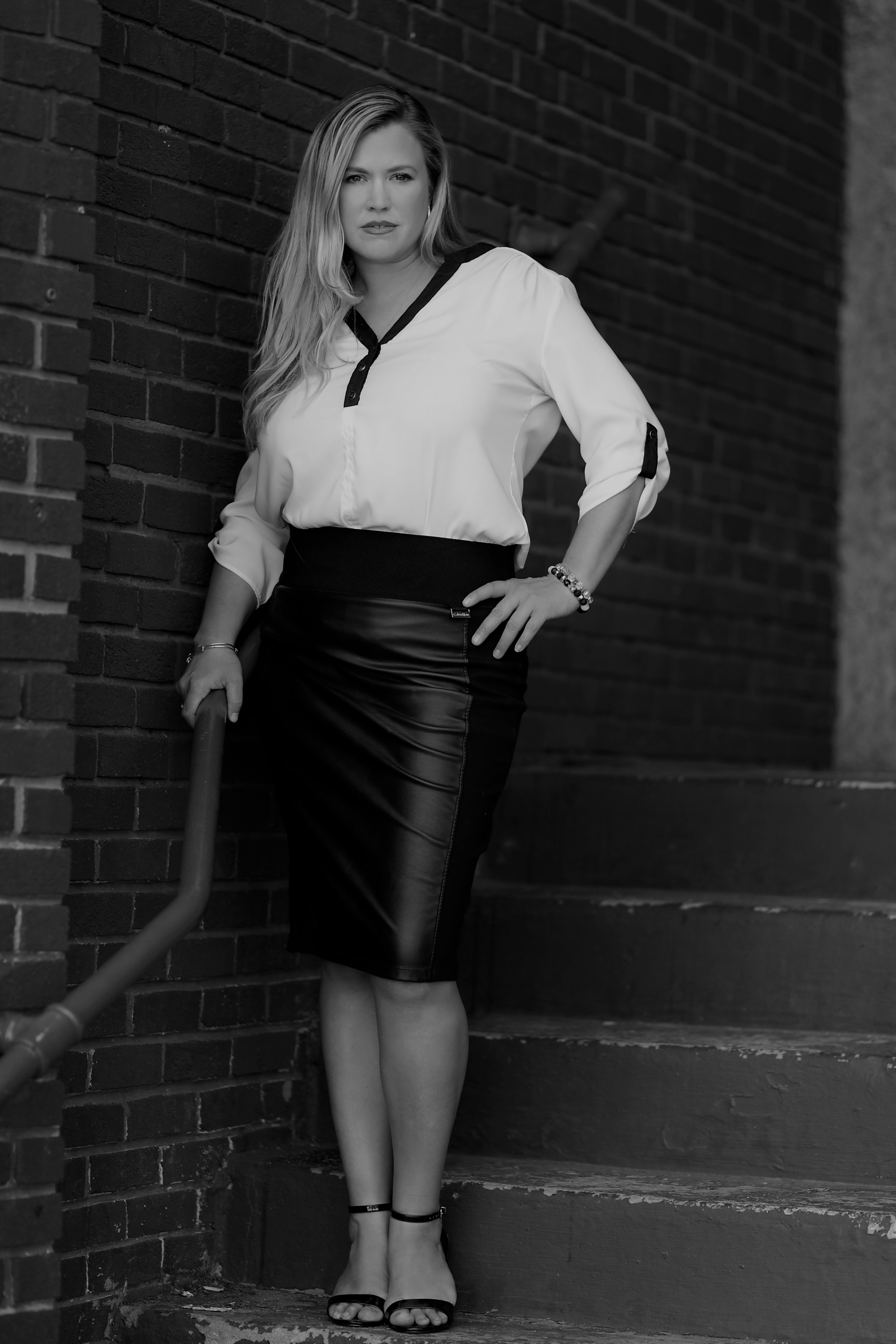 Founder & CEO
Founder and CEO of QCC or Queen City Collaborative, Gwendolyn A. Bork is a proven living example of Impact. She had a story a hope, and has made it her life legacy to create social, cultural and environmental impact. After almost dying in a car accident at the age of 18, and having a near death experience; Gwendolyn rose like a phoenix, rising above poverty, abuse, and the trauma from rape, after leaving home at the age of 15 and dropping out of high school in her Senior year.
Since her brush with Death, she has made it her goal in life to shine the light of social, cultural, and environmental impact in all that she does and with everyone she sees. Published Author "Walking the Fine Line: The Path Between a Peak a Valley" documenting the 10 hardest years of her life (ages 14-24), peaking at a full account of her near death experience, and ending with the death of her first born sons Father, that was just the beginning of telling her story. Recording Artist "The Red Revolution", independently published after turning down Capitol Records at age 21, EMI Records at age 24, and having to cancel her contract with SONY Records (age 24) after her sons Father died; she's decided to make her life a testament to overcoming barriers and raising up those who feel defeated because of being less fortunate or forgotten.
Her community has become her family and her love for helping them is the foundation for QCC. President of her own Federally funded Addiction Prevention Nonprofit called FOCUS: For Our Community & Support, Inc. and overseen by the White House Office of Drug Control Policy; she knows that it means to have data-driven, evidenced-based approaches to measuring impact, seeing a return on investment, and affecting the lives of those she seeks to help; making her an effective choice as your Impact Strategist and Guide to creating your Legacy.
CREDENTIALS
Impact Strategist
University of Buffalo Gradate of Center for Entrepreneurial Leadership
Keynote Speaker
New York State Certified Coach & Trainer
Lifetime Movie Actress
Public Policy Advocate
AWARDS
2017 "Women Who Move the City" Big Brothers & Big Sisters of Erie New York
2018 "40 Under 40 Young Leader" Award by Buffalo Business First
2019 "Agent of Change" Public Policy Award by Lancaster Chamber of Commerce
2020 "Woman of Inspiration" Award by Lancaster Chamber of Commerce
2021 "Chairman's Award" National Runner-Up for FOCUS by CADCA
---
Are you ready to write your own Impact Story?